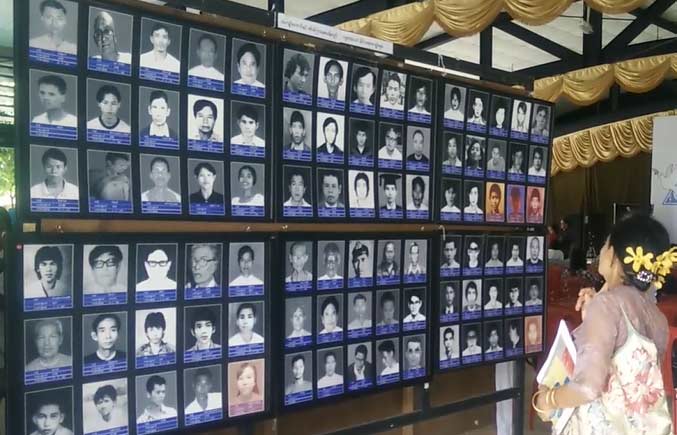 MYANMAR
Transitional Justice Issues and Initiatives
Introduction
Socio-historical context: conflict and repression
Myanmar gained independence in January 1948, following the 1947 Panglong Conference. At this conference General Aung San along with Kachin, Shan, and Chin leaders overcame the divide-and-rule policy of the British by agreeing on ethnic equality within a Federal Union of Burma. However, after General Aung San was assassinated in 1947, new leaders neglected the Panglong agreement. Armed conflicts soon broke out between ethnic armed groups and government forces, sparked by demands for self-determination and ethnic equality. After General Ne Winn's 1962 coup, the civil war escalated. At the same time, repression inside Myanmar increased with widespread detention and torture of political dissidents, journalists, human rights activists, and anyone suspected of criticising the state.[1]
In 1990, military leaders took power establishing the so-called State Law and Order Restoration Council. The Council pursued cease-fire agreements with some ethnic armed groups, such as the Kachin Independence Army (KIA) in 1994. A new constitution in 2008 allowed the military regime to integrate some rebel groups into state-controlled Border Guard Forces under their command.[2] However, fighting continued in Kachin and northern Shan States, and after 17 years, the ceasefire with the KIA fell apart in 2011.[3]
Under the 2008 constitution, the military retains autonomy from civilian oversight and holds extensive power over the government and national security, with control of the Defense, Home Affairs, and Border Affairs Ministries. The armed forces are guaranteed 25% of parliamentary seats, providing an effective veto over any constitutional amendments, and are authorised to assume power in a national state of emergency.
[wpdm_package id='2855′]
---
[1] AJAR, Legal Clinic Myanmar, and Wimutti Volunteer Group, "Briefing Paper: The legacy of mass torture and the challenge for reform in Myanmar," 2016, at http://www.asia-ajar.org/files/Myanmar%20Briefing%20Paper%20-%20English.pdf
[2] "Elections, Transition and Conflict," at http://www.mmpeacemonitor.org/background/ background-overview
[3] Report on the Human Rights Situation in Burma January-September 2011, at http://nd-burma.org/reports/report-on-the-human-rights-situation-in-burma-january-september-2011/
https://ndburma.org/wp-content/uploads/2017/12/justicmm.jpg
435
677
ND Burma
https://ndburma.org/wp-content/uploads/2020/04/ndbLogo-296x300.png
ND Burma
2017-12-08 11:48:12
2018-03-18 10:35:04
Myanmar Transitional Justice Issues and Initiatives