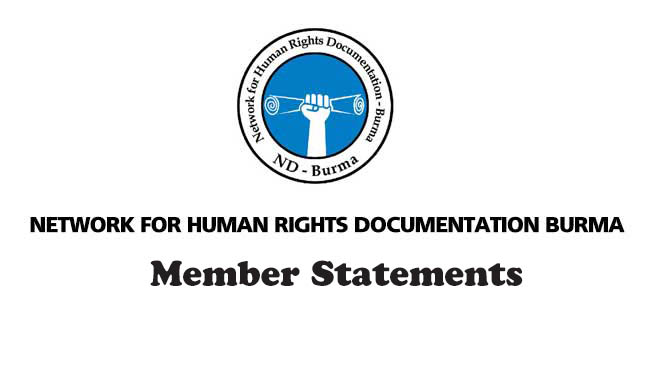 For Immediate Release

The Human Rights Foundation of Monland Releases a New Report: "The junta wiped us out again": Socio-economic impacts post-coup in Southeastern Burma."
26 October 2022
Today, the Human Rights Foundation of Monland (HURFOM), releases our latest report: "The junta wiped us out again": Socio-economic impacts post-coup in Southeastern Burma. Our findings confirm that the Burma Army has deliberately derailed prospects for democracy in the country and has embarked on a campaign of targeted and wide-spread abuse in an attempt to terrorize the population into submission. Their volatile and unlawful actions have resulted in widespread displacement resulting in a refugee crisis alongside crippling social and economic impacts on innocent civilians. In areas of Mon State, Karen State and Tanintharyi region, the military junta has continued to act with impunity. HURFOM condemns the ongoing attacks and calls for immediate international intervention.
Since the attempted coup on 1 February 2021, HURFOM has been documenting the human rights violations committed against local people by various battalions of the Burma Army. Through focus groups and interviews conducted by HURFOM for this report, witnesses and victims of various crimes perpetrated by the junta have voiced feelings of insecurity and fears of their future. Economic mismanagement has led to inflation, which has priced basic goods including cooking oil and rice, outside of the financial means of local people. Electricity blackouts are common, leaving many people without power for hours during the day. Compounded with limited work opportunities and ongoing bribery and extortion by the regime, civilians across Southeastern Burma are worried about their futures.
Our findings include evidence of serious disregard for civilian safety and their livelihoods by the military junta. Education has been interrupted, risking a generation of children growing up illiterate and unable to provide for themselves. Young people have been forced to abandon their studies or seek opportunities abroad. As the junta unleashes their campaign of terror, resistance movements are adapting and using various tools and organizing methods to overcome them.
The uptick in violence has also led to protracted displacement. HURFOM observed rising numbers of displacement as the presence of the Burma Army has led to more villagers fleeing to safer areas in search of refuge and protection. Across HURFOM's documentation, it is evident that the junta is using the same policies of scorched earth, divide and rule as well as the four cuts strategy to deploy their villainous acts.

The international community must be inspired by the will and power of the people and act with integrity and moral conviction on their behalf. There have been multiple calls by civil society organizations who are calling for diplomats and global actors to use their power to protect the lives of those inside Burma. It is imperative that they respond beyond words of condemnation but with actions that will finally make clear to the Burma Army once and for all that they are not above the rule of law and will be punished at the highest international level.

Media Contact
Nai Aue Mon, HURFOM Program Director
Email: auemon@gmail.com
Signal: +66 86 167 9741
HURFOM was founded by exiled pro-democracy students from the 1988 uprisings, recent activists and Mon community leaders and youth. Its primary objective is the restoration of democracy, human rights and genuine peace in Burma. HURFOM is a non-profit organization, and all its members are volunteers with a shared vision for peace in the country.
https://ndburma.org/wp-content/uploads/2018/09/ndb-mem-sta.jpg
386
656
ND Burma
https://ndburma.org/wp-content/uploads/2020/04/ndbLogo-296x300.png
ND Burma
2022-10-26 10:14:04
2022-10-26 10:14:05
The Human Rights Foundation of Monland Releases a New Report: "The junta wiped us out again": Socio-economic impacts post-coup in Southeastern Burma."