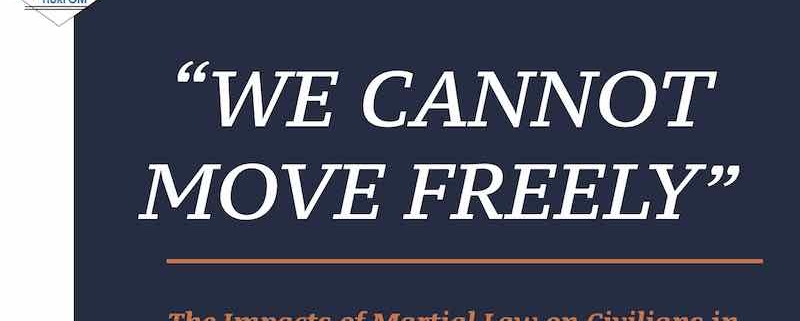 The Impacts of Martial Law on Civilians in Southeastern Burma
Since the attempted coup on 1 February 2021 in Burma, clashes between the military junta and armed opposition groups have increased across the country. In Southeastern townships and villages, the frequency of the fighting has displaced thousands and led to mass instability. The Karen and Mon armed groups are battling the junta in an ongoing bid for ethnic autonomy that has been amassed for decades.
While fighting occurs, civilians are forced to confront widespread horrors. They are unable to work or travel safely which has impeded their fundamental human rights, including freedom of movement. The current circumstances have led to desolate conditions for civilians who are significantly impacted by the toll of the conflict.
On February 2, 2023, the military junta called a National Defense and Security Council meeting and declared that 'absolute power' was granted to the Commander-in-Chief for the next six months.
As of February 3, 2023, the Burma Army had issued Martial Law in 37 of the 330 townships across the country, including Tanintharyi Region, five townships of Bago Region, Ye Township of Mon State, Kyainseikgyi and Kawkareik townships in Karen State.
In Ye, Kyaik Hto and Bilin Townships of Mon State, Martial Law has been in effect for nearly two years.
"Before declaring Martial Law in our region [Ye Township], the junta arbitrarily arrested people. They beat innocent civilians and seized their motorbikes. They even killed villagers. But now they've declared Martial Law, so there will be more human rights violations," said a member of Ye Township's Mon Unity Party (MUP). The military's South East Command is now controlling the whole township in the southern part of Mon State.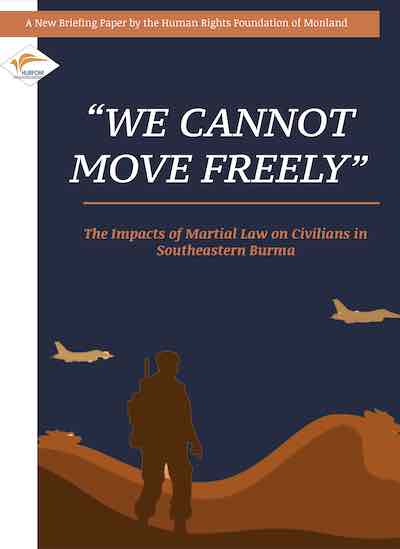 https://ndburma.org/wp-content/uploads/2023/02/hofrn-be.jpg
444
800
ND Burma
https://ndburma.org/wp-content/uploads/2020/04/ndbLogo-296x300.png
ND Burma
2023-02-17 09:46:51
2023-02-17 09:46:52
"We Cannot Move Freely"