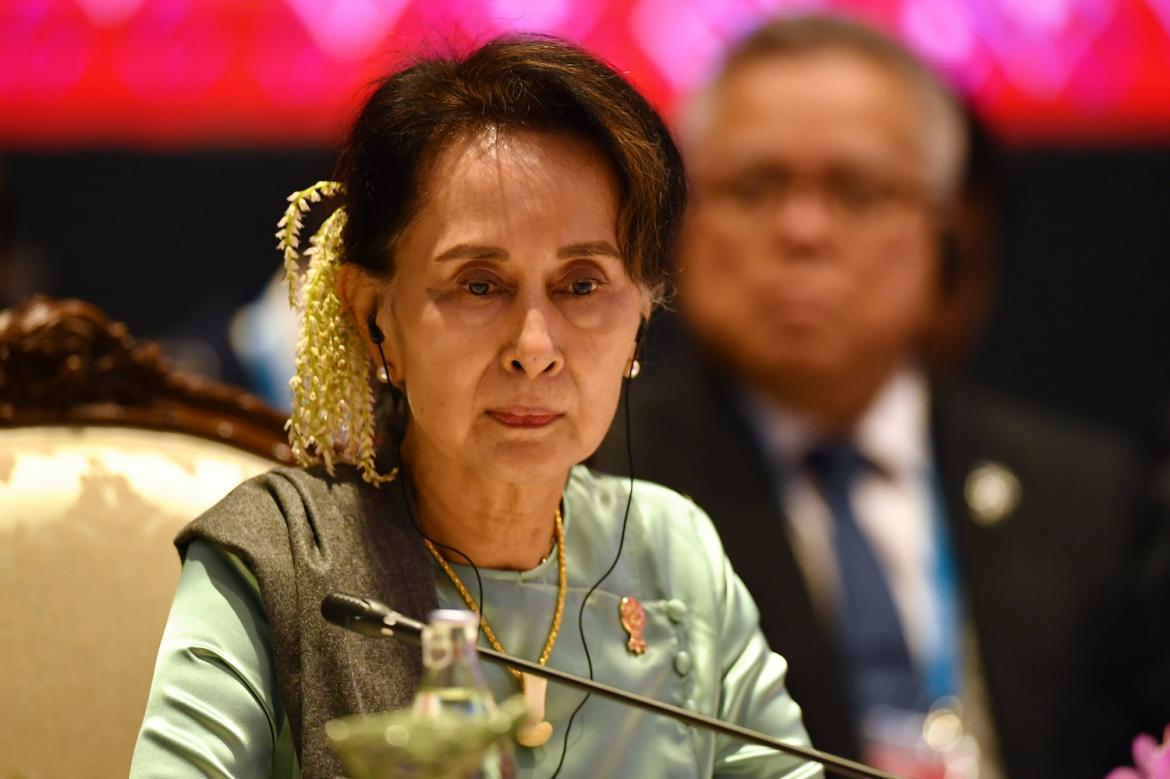 Summary Report:
Important steps forward were made towards justice and accountability this month for human-rights violations committed by armed actors and security forces in Burma.
The Gambia submitted a case to the United Nations highest court, the International Court of Justice (ICJ), alleging Burma had violated the Geneva Convention. State Counsellor, Aung San Suu Kyi has declared she will lead the defense alongside the Burma Army in response to the charges that genocide was committed against Rohingya Muslims. Two Burma military officers will also join the Burma government's Special Unit to the ICJ. A statement by the government on their position can be read here.
It was first reported that the ten signatories of the Nationwide Ceasefire Agreement (NCA) were in support of the move by the government to defend itself against the genocide accusations – however, the Karen National Union rejected this claim stating that it is not a 'collective position.'
Argentina also named Aung San Suu Kyi in a case filed for crimes against the Rohingya Muslims. The continued denial of grave human-rights abuses against ethnic people, despite the many credible UN and local reports with evidence to suggest otherwise, has contributed to the ongoing decline of democratic values that the National League for Democracy (NLD) once so firmly promised to uphold.
Burma's weak rule of law and long-time need for reforms led an NLD House Parliamentarian this month to question why so few criminals fear arrest. Burma's lack of judiciary independence has undermined the efficiency of rule of law and led many –including criminals being tried, or awaiting trial, to not take the process seriously. Civilians meanwhile, especially journalists and activists, are finding spaces for freedom of expression increasingly inaccessible. Many of those arrested in the last several months have accused the judicial system of being unfair and biased and too often ruling in favour of the military's interest.
Further examination of Burma's current mechanisms to uphold transparency and accountability for human-rights violations are far from adequate, as was made clear in a new report by Saferworld titled, 'Democratising Myanmar's Security Sector.' The report addresses the 'struggle for democratic control of Burma's security and justice sectors, especially the military, police, prisons, courts and intelligence services.' The International Commission of Jurists also released a timely briefing paper calling for immediate reforms to strengthen the effectiveness of the Myanmar National Human Rights Commission.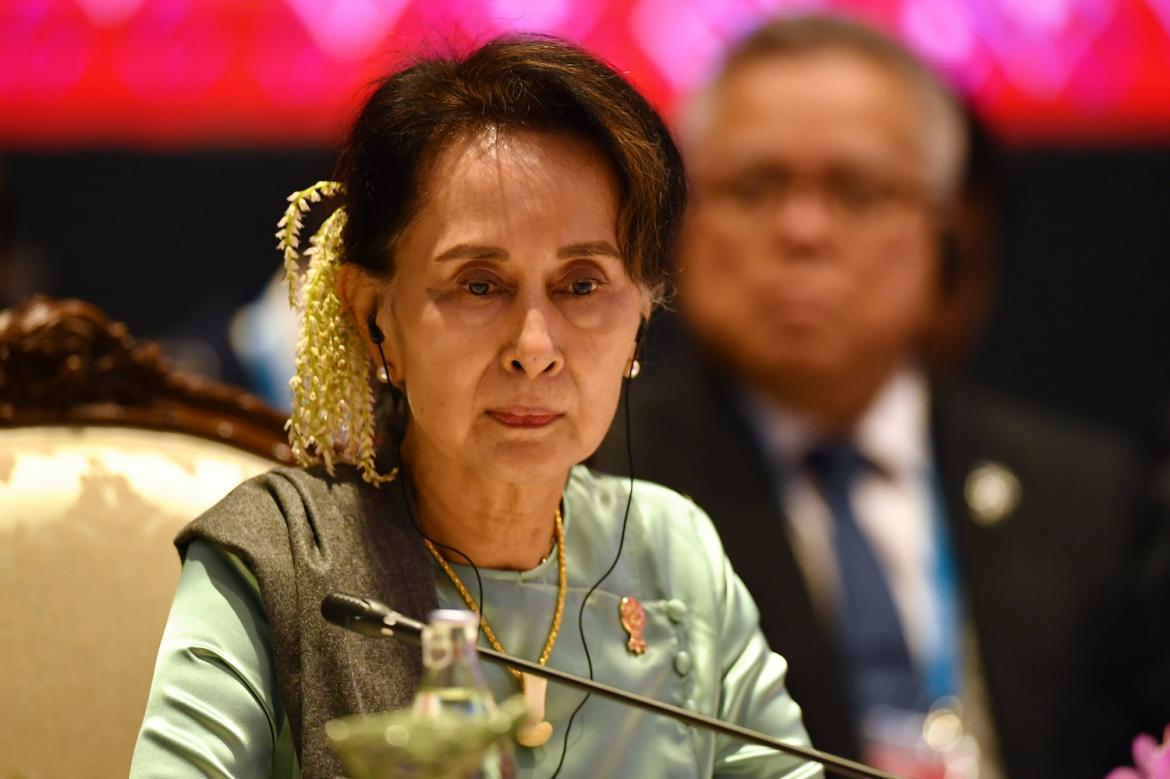 Fighting in Rakhine and Shan States Indicative of An Ongoing Crisis of Displacement and Lack of Accountability
Rakhine
Viral Clip Shows Man Beaten, Killed by Armed Group
A disturbing clip of a man in civilian clothes shows him being beaten to death by a soldier in Rakhine State. No one has taken responsibility for the attack as the video does not show identification of the organization or armed group.
Lawmakers, Civilians Abducted by the Arakan Army (AA)
Several individuals including an Upper House ethnically Chin NLD Lawmaker, Hawi Tin, were abducted when traveling by boat in Rakhine State. One of the individuals died in custody of the armed group with the AA later releasing eight people, including the body of the deceased. The lawmaker, however, has not been freed, prompting a statement from ASEAN Parliamentarians for Human Rights and Amnesty International over fears of his safety and immediate, unconditional release.
Families Concerned Over Whereabouts of Abducted Civilians
Nearly a month after three civilians were abducted by the Burma Army, including a young Abbot, families remain concerned about their well-being having been given no information.
Remains of a Missing Villager Found
The remains of a civilian from Rathedaung township in Rakhine were found among burning ash. U Maung Thein Kyaw was one of the few residents who stayed in the village when security forces entered while many others fled.
Injury, Death Following Artillery Shelling
One civilian died and another was injured by heavy artillery shelling in Rakhine State, Rathedaung Township by the Burma Army during clashes with the Arakan Army.
Ongoing violence in Rakhine State has experts estimating that as many as 100 000 people have been forcibly displaced by the clashes between the Burma Army and Arakan Army over the last year.
—
Shan State
Village Chairmen Shot Dead
Three northern Shan village heads were killed in Kyaukme by two unknown gunmen mid-afternoon in a restaurant. The attack prompted some to speculate the three were killed for seeking help from Shan community leaders to prevent the Shan EAO, the RCSS, from seizing recruits. The event has caused unrest and fear among civilians about who they speak to and what is said.
Civilians Wounded by Gunfire
Four civilians in Kutkai were injured in Shan State after being struck by bullets fired at a school teacher and his driver, as well as two motorcyclists amidst ongoing clashes between the TNLA and the Burma Army.
Civilian Injured, Property Damaged in Attack
A woman sustained non-life threatening injuries and houses and cars were destroyed after the TNLA launched an attack against the Burma Army in Lashio. TNLA denied responsibility. Locals remain in a 'state of panic' as a lack of accountability continues in ethnic areas.
Landmine Kills German Tourist
A foreigner from Germany was killed in Hsipaw, Shan State after driving over the landmine on a motorcycle. An Argentinian woman was also hospitalized.
Freedom of Expression Undermined by Power of the Military
_______________________________________
Prominent Political Activists Sued by Military for Suggesting Amendments be Made to 2008-Constitution
A lawyer, poet and former Army Captain saw a case opened against them when they suggested charter amendments to the 2008-military drafted Constitution. According to the military – doing so 'defamed' the Army's leadership. The controversial Article 505(a) of the Penal Code has been used to target activists and carries a two-year sentence for anyone convicted. Director of Athan, a group advocating freedom of expression, has noted an increase in the number of attempts by the military to sue activists. Since April, of 30 cases filed, 24 were filed directly by the Burma Army against 77 people.
Karenni Youth Face Prison Time under Article 8(d) of the Law Protecting the Privacy and Security of Citizens.
Six-Karenni activists who called the Kayah State Minister a traitor and political criminal for his justification of the controversial statue of General Aung San, were sentenced to six-months in prison. The activists maintained that the statue represents a symbol of 'unfulfilled promises by the assassinated general at the Panglong Agreement of 1947.'
Shortly after the sentencing, the Kayah State government appealed to a higher court to see the six Karenni youth arrested have increased prison sentences. In response, one of the recently released Karenni activists said, "The chief minister is planning to keep us behind bars until after the 2020 election. It is totally unacceptable. He is oppressing us by holding grudges [for expressing opposition against him]."
The sentence reaffirms Burma's failure to promote spaces for freedom of expression and tolerance for the desires of ethnic people.
Peacock Generation Members Sentenced Under Controversial Laws
Members have been sentenced under Section 66(d) of the Telecommunications Act for 'online defamation' and under Section 505(a) of the Penal Code for a satirical performance criticizing the authorities. In a statement addressing censorship and freedom of expression, Amnesty International called the charges 'ludicrous.'
Peace Talks Expected to Resume Before end of Year Against Backdrop of Stalled Negotiations
_____________________________________________________________
Burma's human rights situation is rapidly deteriorating under the lens of mounting international scrutiny. Nonetheless, the government and EAOs who have signed the NCA are in talks to resume the Joint Ceasefire Implementation Committee Meeting – which would be observed as a sign that formal peace negotiations may be back on track soon. The talks have been postponed since November 2018.
Fighting between NCA signatories is active in Shan State, Karen State, Kachin State and most recently an outbreak of violence erupted in Mon State.
Justice News & Resources
A new report released by The International Commission of Jurists (ICJ) suggests Burma's criminal law and justice system perpetuates stigmatization, discrimination, and human rights violations against its LGBTQ people.
The report, In the Shadows, can be downloaded here.
—
Several groups and media outlets shared resources on Burma's recent international court proceedings. The ICJ produced useful explainers following accusations that Burma violated the Genocide Convention including a piece on how international initiatives can support peace and justice in the country. ICJ Legal Adviser, Kingsley Abbott participated in an interview with BBC Burmese about the process for the International Criminal Court.
Citizens for Global Solutions highlighted the importance of the Gambia invoking genocide against Burma in a piece that cities the Gambia as 'acting as the conscience of the world society,' by sending a clear message to Burma and the rest of the world that such atrocities are unacceptable – and must not be tolerated. Learn more about the Genocide Convention – which Burma became a party to in 1956 – here.
Additionally, Frontier Myanmar wrote a helpful guide on the filing of cases against Burma and its leaders which addresses specifically how these cases emerged and what is likely to happen next.
—
The Karen Human Rights Group launched their latest thematic report, 'Beyond the Horizon: Local Perspectives on Peace, Justice and Accountability in Southeast Myanmar,' which addresses transitional justice mechanisms by looking at past and present human rights violations and how they impact civilian pathways to justice.
The report can be downloaded here.
—
A new book by renowned Burma historian, Thant Myint-U titled 'The Hidden History of Burma' explores how to liberalize and reform the country amidst the many different power dynamics. The Wall-Street Journal reviews the book here.
—
ND-Burma member, Assistance Association for Political Prisoners (Burma), released a thematic report titled, 'The Systematic Use of Torture by Totalitarian Regimes in Burma and the Experiences of Political Prisoners.' The report documents different types of torture and details its systematic nature in prisons and in interrogation centers across Burma. It goes into detail about techniques of torture that were used, how torture was used as a tool to oppress political dissidents, different experiences of political prisoners faced.
Download the report from their website here.
—
The 16-Days of Activism Against Gender-Based Violence began on 25 November and will last until 10 December. Numerous women's groups have written statements addressing the epidemic of violence against women and girls in Burma and the need to strengthen rule of law to protect survivors. See statements from the Women's League of Burma and the Karen Women's Organization, who also authored an editorial on their theme for the 16-Day Campaign, 'Use Your Power to Protect.'
Pressure to hold perpetrators of human rights violations accountable continues to take precedent as activists, civil-society organizations and international governments continue to lobby the Burmese military and government to act in good faith by cooperating with recommended transitional justice mechanisms.
—
Our latest report calls for agency & accountability against perpetrators of
human-rights violations in Burma with mass abuses taking place predominantly in Kachin, Shan & Rakhine states from January to June 2019.
The report is now available online.
Burmese: http://ow.ly/iOGw50wegfa  English: http://ow.ly/OQXg50wegfw
Rape & Sexual Violence: High Profile Child-Rape 'Victoria' Case Continues
______________________________________
Evidence was found to be corrupted in the most recent development to the ongoing 'Victoria' child-rape case. Despite 11 downloaded CCTV records, several were found to be damaged once the memory stick and hard-disk had been given back to school. As such, the Naypyitaw court found no original video evidence where the rape of a two-year old girl took place in May 2019. The court has said it would investigate with technicians at an 'appropriate time.' The child has been dubbed 'Victoria' by the media to protect the identity of the young girl.
Another development in the 'Victoria' case saw the forensic doctor testify and confirm that the toddler was raped. This counters claims by the police and skeptics who suggested that child was not sexually assaulted at all.
The case has witnessed growing calls for justice from the general public and harsher sentences against those who commit child rape. There have also been numerous allegations that the alleged perpetrator in question is a scapegoat to protect the real culprit believed to have committed the crime. Burma has signed the Convention on the Rights of the Child and is legally and morally obligated to protect children – rather than use the law strategically to protect those in power.
IDPs in Kachin State Fearful
Despite attempts to agree on a bilateral ceasefire agreement by the KIA and the Burma Army's Northern Command, there continues to be concerns about the safety and security of Kachin IDPs who lack access to humanitarian aid.  Villagers have been fleeing for eight-years and as a result, civilians have developed serious trust issues with negotiating stakeholders.
ND-Burma is a network that consists of 13 member organisations who represent a range of ethnic nationalities, women and former political prisoners. ND-Burma member organisations have been documenting human rights abuses and fighting for justice for victims since 2004. The network consists of six Full Members and six Affiliate Members as follows:
Full Members:

Affiliate Members:
Association Human Rights Defenders and Promoters
East Bago – Former Political Prisoners Network
Pa-O Youth Organization
Future Light Center
https://ndburma.org/wp-content/uploads/2019/12/dssk.jpg
779
1170
ND Burma
https://ndburma.org/wp-content/uploads/2020/04/ndbLogo-296x300.png
ND Burma
2019-12-04 10:06:31
2019-12-04 10:17:08
Seeking Justice in Burma November 2019