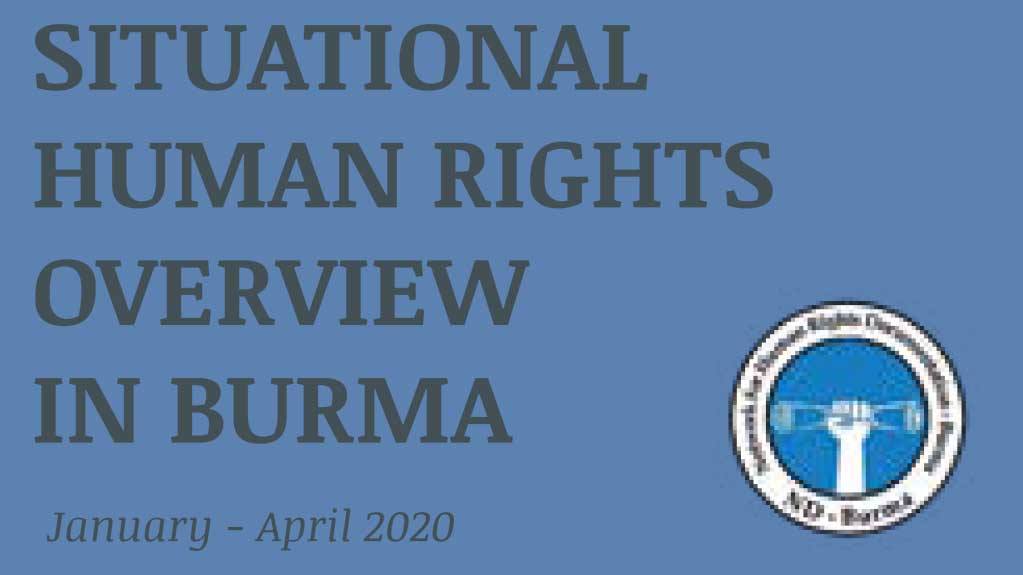 COVID-19 & HUMAN RIGHTS
As cases of COVID-19 spread globally,
there are legitimate concerns that the response in Burma will be rooted in a militarised approach. Burma has formed an emergency task force with military and civilian ministries to support measures around law enforcement and stability and to step up government efforts to respond to the pandemic in the country.
However, these efforts have been met with caution as it appears the Burma Army is only interested in preserving their power through any means possible. The military has their own budget and facilities for health and care, which are inaccessible to the majority of the population. It has been made clear that the military is well prepared to protect themselves from COVID-19, though the same cannot be said for civilians.
Despite a government plan and commitment to provide basic essentials
to poor people to fight COVID-19 including, rice, oil, salt, bean and onion, to those in need during the traditional Thingyan water festival, civil society organisations (CSOs) are worried this is not enough. Government assistance should include Internally Displaced Persons (IDPs) as well.
Download Detail  PDF
[wpdm_package id='4165′]
https://ndburma.org/wp-content/uploads/2020/04/hr-ov.jpg
575
1023
ND Burma
https://ndburma.org/wp-content/uploads/2020/04/ndbLogo-296x300.png
ND Burma
2020-04-21 10:08:16
2020-04-21 11:11:01
SITUATIONAL HUMAN RIGHTS OVERVIEW IN BURMA (January - April 2020)